The mission of Plastic Jobs Network is twofold:
For our client partners: we will find, recruit, and refer the highest caliber talent available in the plastics industry.


For our candidates: we will guide you towards being selected for the best career-making opportunities in the plastics industry.
Gary Williams
SEARCH CONSULTANT, PJN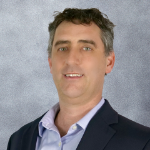 Mark Stocker
PRESIDENT/OWNER, SANINC

Carolyne Bowling
OPERATIONS MANAGER, SANINC
Our recruiting team works hard to connect the right candidates to the right employers. Each member of our team is an experienced search consultant, completes the best recruiter training in the industry, and is dedicated to serving our clients and candidates. Our approach is to utilize recruiting industry best practices to match job requirements with candidate skills and career goals. Because of our laser focus on matching talent to the role, our recruiters are able to repeatedly refer candidates that meet employer expectations.
Our Multi-touch Recruitment Process
In today's fast-paced, high-touch environment, posting jobs and sending emails can become background noise. Our team uses a variety of tools and techniques to surface potential candidates. We leverage emails, voicemails, texting, InMails, multiple social media platforms, a variety of job boards, a monthly newsletter, as well as networking with other plastics professionals, in order to turn over every rock. Once we evaluate and submit qualified candidates, we work closely with all parties throughout the Placement Process to increase the odds of hiring the candidate of your choice.